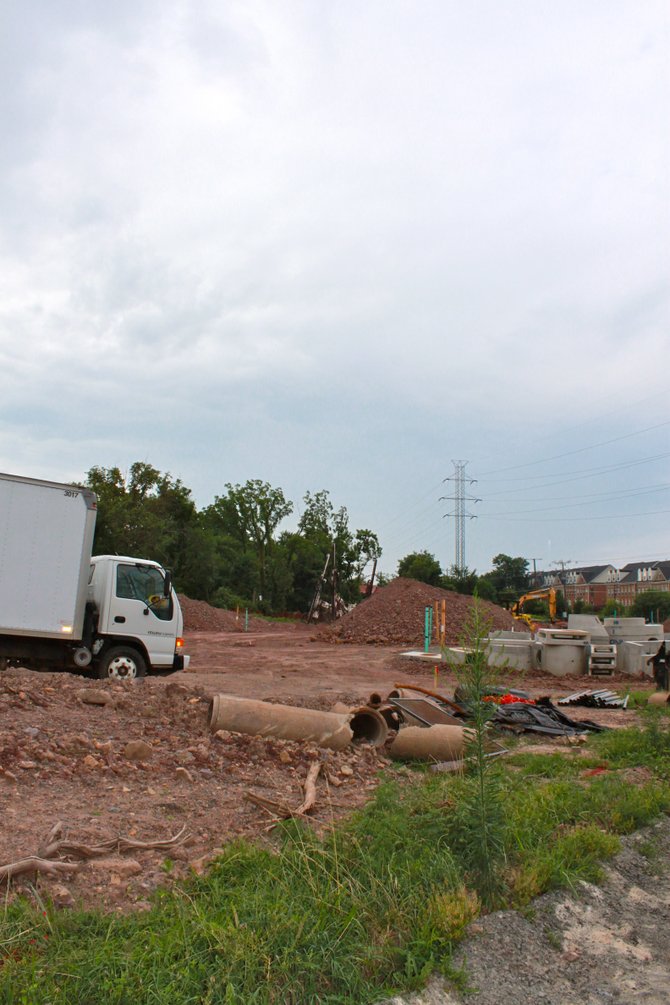 Vinehaven's 17 homes will be finished as soon as early 2015.
Stories this photo appears in:

Neighborhood crime solvers seek suspects.
This autumn fires affected residential areas, one causing an estimated $1.25 million worth of damage on Herndon apartment buildings. On Monday, Nov. 10 Fairfax County Fire and Rescue Department responded to the fire at the 13800 block of Jefferson Park Drive at 9:50 a.m.

Homes will fit character of downtown.
The three-level, 17 properties currently being built at the corner of Vine and Center streets will be finished as soon as early next year.