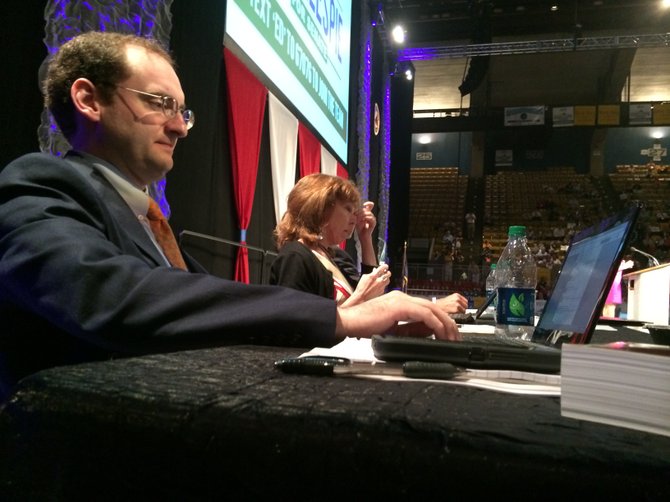 Alexandria Republican City Committee Chairman Chris Marston serves as parliamentarian of the convention.
Stories this photo appears in:

Party insider Ed Gillespie seizes nomination at convention in Roanoke.
When conservative preacher E.W. Jackson took the stage at the Roanoke Civic Center to introduce Tea Party favorite Shak Hill at the Republican convention last weekend, hundreds of conservatives from across Virginia took to their feet. They waved placards.