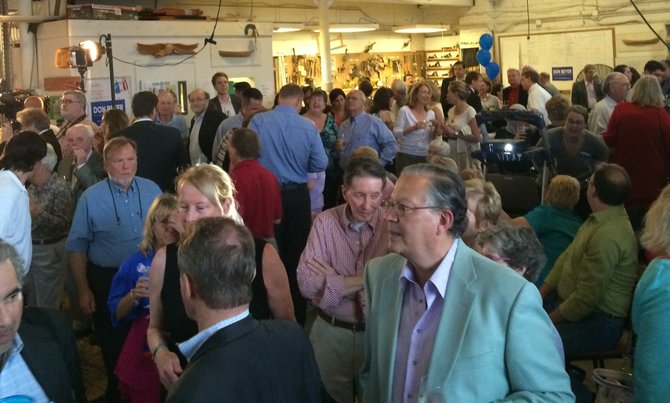 Supporters of Don Beyer gather at the Seaport Foundation to wait for results.
Stories this photo appears in:

Don Beyer edges out six competitors in crowded filed of candidates.
When asked about animals rights, former Lt. Gov. Don Beyer quotes author Peter Singer. He describes his wife as the "sine qua non" of his life. During his victory speech in the hotly contested Democratic primary to replace longtime U.S. Rep. Jim Moran (D-8), he quoted St. Augustine and Winston Churchill. He reads widely and has five policy proposals for every issue before Congress.