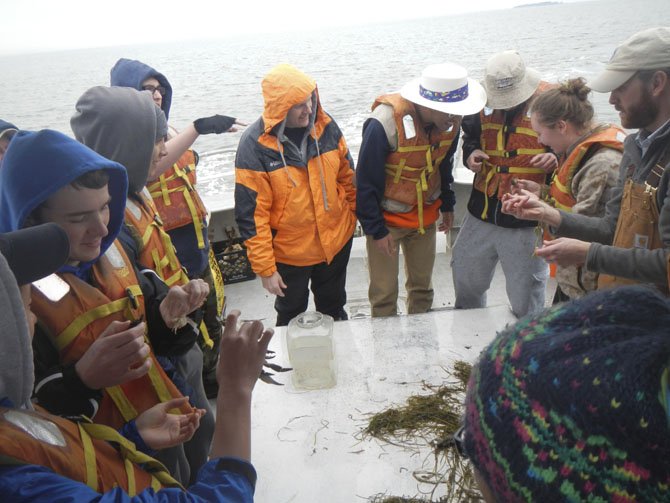 Lee High School principal Abe Jeffers (in the orange jacket) joined Rachel Clausen and 13 of her IB environmental science students on a trip to Port Isobel in the Chesapeake Bay.

Stories this photo appears in:

IB environmental systems and societies students learn about the Chesapeake Bay.
Before beginning their trip to Port Isobel, an island in the Chesapeake Bay, students in Rachel Clausen's International Baccalaureate (IB) environmental systems and societies class at Lee High School had to do something that today is almost unheard of: turn in their cell phones and watches and spend some time without technology.