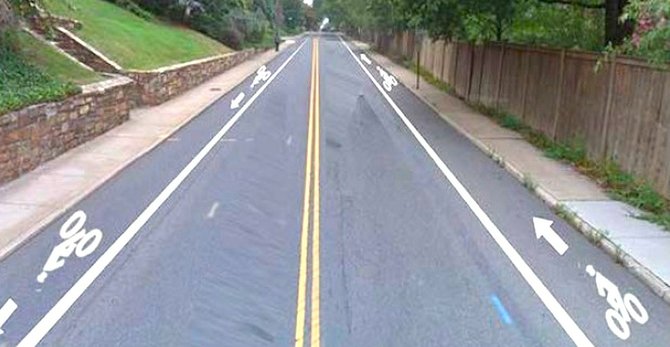 The proposal would removed parking on King Street from West Cedar Street to Highland Place to create bike lanes in each direction.
Stories this photo appears in:

City Council set to take up proposal to remove parking and install bike lanes.
Months of bitter accusations and counter-accusations are set to culminate this weekend as members of the Alexandria City Council take up a plan to remove four blocks of parking spaces on King Street to make room for a bike lane in each direction.