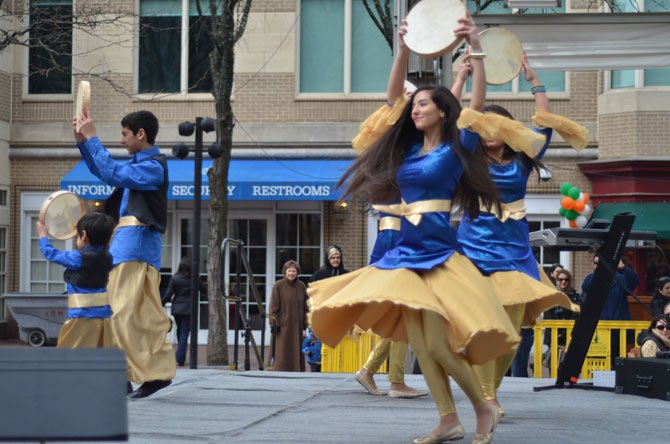 Members of Cyrus Academy in Sterling perform a dance at the 2014 Nowruz celebration at Reston Town Center. To the left are Koroush Bana and his younger brother Kiarash Bana.
Stories this photo appears in:
Third annual Persian New Years festival brings thousands.
"This event is basically the Iranian New Year's festival," said Ashkbous Talebi, who was assisting with a display representing the Ghashghaic tribe, from southern Iran. Both Talebi and his wife have attended the celebration of Nowruz at Reston Town Center since it was first hosted in March of 2012. The event was a day-long celebration, with the Pavilion serving as the presentation hub throughout the event.