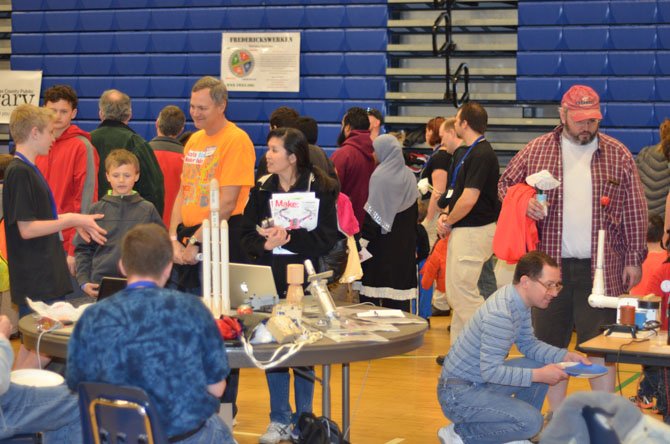 South Lakes High School in Reston was filled with visitors for the March Makers Faire hosted by NOVA Labs. Innovators, hackers, and artists came from all over the DC metro area to view the different displays
Stories this photo appears in:

Inaugural event brings visitors to explore hands on science and tech.
"This last week has been really intense, but we would say it was a success," said Brian Jacoby, a resident of Reston and founding member of NOVA Labs. Jacoby had just finished operations for the inaugural NOVA Makers Faire hosted at two locations, South Lakes Highs School and Langston Hughes Middle School in Reston. The event sold over 3,000 tickets, and more than 300 volunteers helped guide visitors to various displays related to technology and engineering.