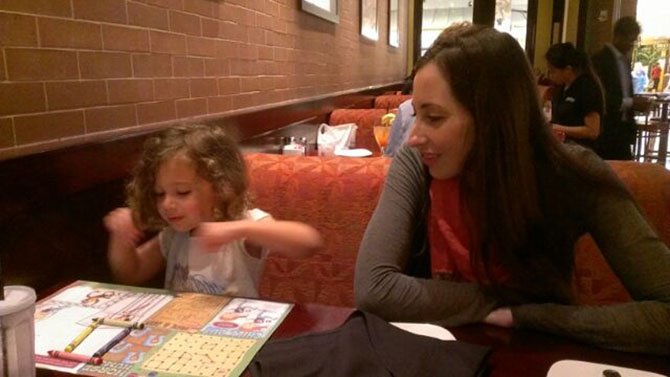 Speech-language pathologist Erin Weiner holds a therapy session with a young patient in a natural environment.

Stories this photo appears in:

"What?" May is Better Hearing and Speech Month.
On any given workday, you might find Arlington resident Erin Weiner sitting in a family-friendly restaurant causally coloring or playing games with a young child. At first glance, she might be mistaken for any young mother entertaining her offspring while they wait for a meal. In actuality, Weiner, who is a speech-language pathologist, is employing what she describes as an innovative approach to therapy that involves working with a child in his or her natural environment.