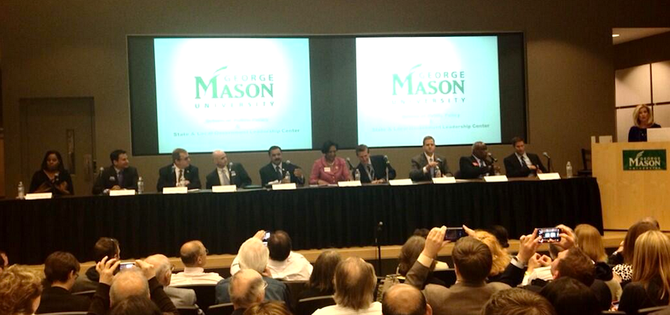 All 10 candidates for the Democratic primary to replace longtime U.S. Rep. Jim Moran (D-8) gather at George Mason School of Public Policy in Arlington this week.
Stories this photo appears in:
Will Jim Moran's successor share his enthusiasm for animal rights?
Candidates in the Democratic primary for Congress have a wide range of views on animal rights, an issue that has become one of the defining legacies of retiring U.S. Rep. Jim Moran (D-8).