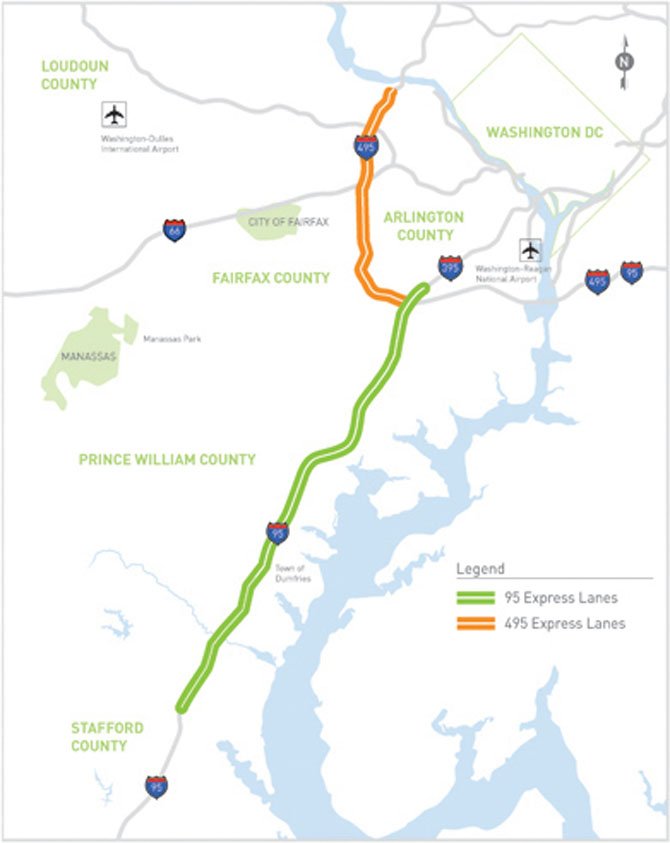 Drivers are encouraged to plan ahead as the opening of the 95 Express Lanes will change the way the interstate is used. All drivers using the express lanes are required to purchase an E-ZPass. Those who travel with three or more people in their vehicle must purchase an E-ZPass Flex and switch it to the toll-free HOV mode when traveling on the express lanes.
Stories this photo appears in:
All 95 Express Lane users will need an E-ZPass in 2015.
When the 95 Express Lanes open in 2015, all drivers, whether they are driving alone, in a carpool, a slug, or in a vehicle with a clean fuel plate, will be required to purchase an E-ZPass or E-ZPass Flex to use these lanes.