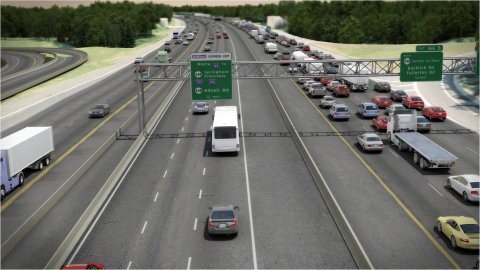 Existing HOV lanes will be expanded from two to three lanes from Edsall Road in Springfield on I-395 to Prince William Parkway.
Stories this photo appears in:
All 95 Express Lane users will need an E-ZPass in 2015.
When the 95 Express Lanes open in 2015, all drivers, whether they are driving alone, in a carpool, a slug, or in a vehicle with a clean fuel plate, will be required to purchase an E-ZPass or E-ZPass Flex to use these lanes.