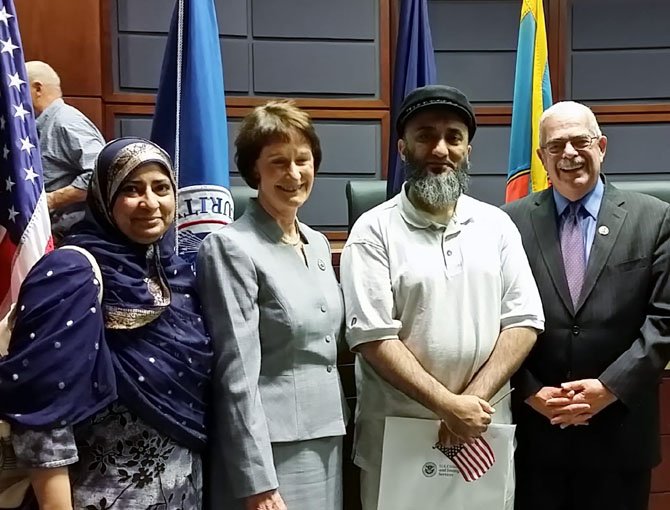 Jaheda Guliwala, Board of Supervisors Chairman Sharon Bulova, Hanif Guliwala, and U.S. Rep. Gerry Connolly (D-11) celebrate Hanif's new American citizenship after a naturalization ceremony at the Fairfax County Government Center on May 23.

Stories this photo appears in:

New citizens welcomed at Naturalization Ceremony of the Fairfax County Asian American History Project.
New American citizens started off their Memorial Day Weekend in a very patriotic way: celebrating their newfound American Citizenship through a naturalization ceremony.