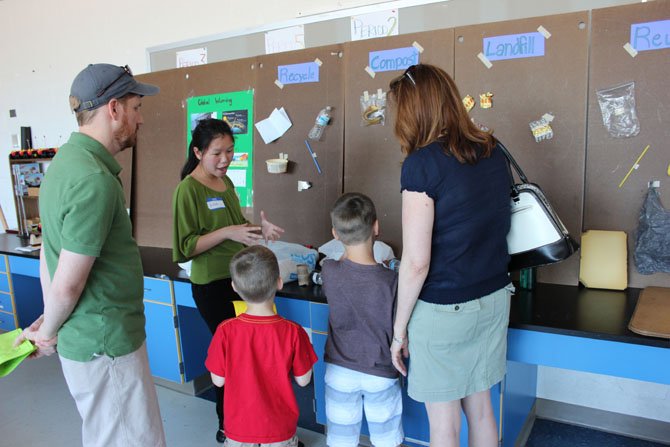 Students determine where items should be disposed of in "To Trash or Not to Trash" at Lee High School's Community Science Day on May 31.
Stories this photo appears in:

Lee High School hosts annual Community Science Day.
Lee High School students are sharing their love of science with the community every year through their Community Science Day. This year, their May 31 event reached 280 guests, allowing attendees to participate in hands-on science projects and learn about issues such as renewable energy, stem cell research, genetically modified organisms, and other topics affecting the world.