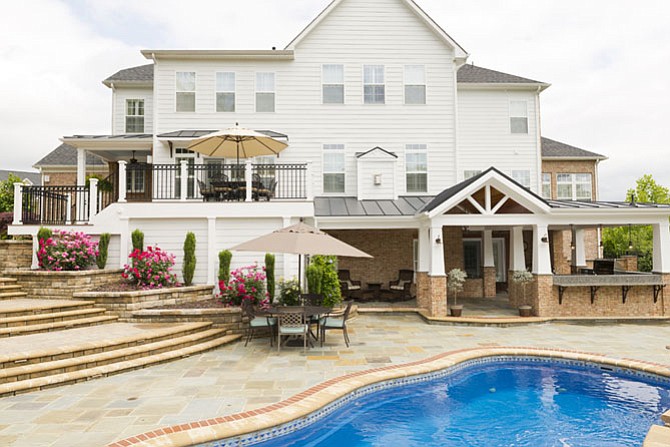 GRAND WINNER: Sun Design Remodeling's reconciliation of a spacious Fredericksburg home to its poolside setting was named the Washington-area's Best Exterior design solution in the recent "Contractor of the Year" awards. The multi-component Craftsman-style architectural solution includes a large outdoor kitchen and comfortable gathering places.
Stories this photo appears in:

Four Sun Design remodeling projects named Washington-area "Contractor of the Year" winners.
It's been a good year for Sun Design Remodeling. In January, the full-service design/build remodeler won four "Contractor of the Year" awards from the Washington, D.C. chapter of the National Association of the Remodeling Industry (NARI). Then, in February, an already locally-honored gourmet kitchen was named category best ("kitchen above $150k") in the 10-state southeastern region.