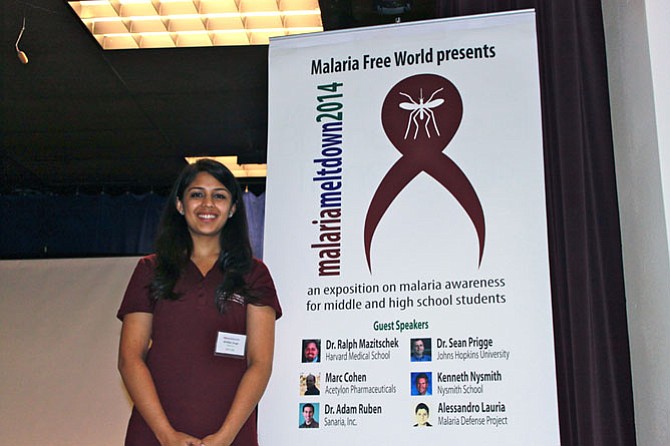 Malaria Free World CEO Kritika Singh, 16, hosted the organization's kickoff event, Malaria Meltdown, on Sunday.

Stories this photo appears in:

Local teen educates peers on the disease.
Kritika Singh wants to eradicate malaria for good - one mosquito at a time. The 16-year-old McLean resident and CEO of Malaria-Free World hosted the inaugural Malaria Meltdown conference at Nysmith School of the Gifted on Sunday to educate her generation on the dangers third world countries face with the disease.