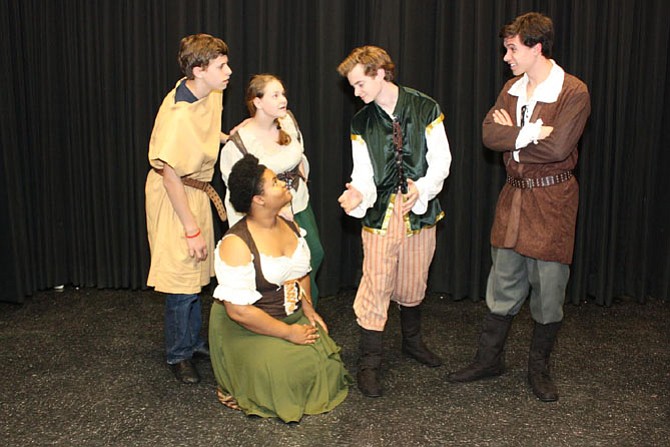 Nick Bottom (Jack Gereski - center) converses with his troupe of Mechanicals (from left: Ian Welfley, Samantha Sharrett, Maya Armstrong, T.J. Gouterman) about their upcoming performance.
Stories this photo appears in:
High school theatre presents Shakespeare's most popular comedy.
South County High School Theatre presents "A Midsummer Night's Dream," William Shakespeare's most popular comedy, on Nov. 13-15 at 7 p.m. The comedy, written around 1594 or 95, portrays the adventures of four young lovers and a group of amateur actors, their interactions with woodland fairies and a duke and duchess.