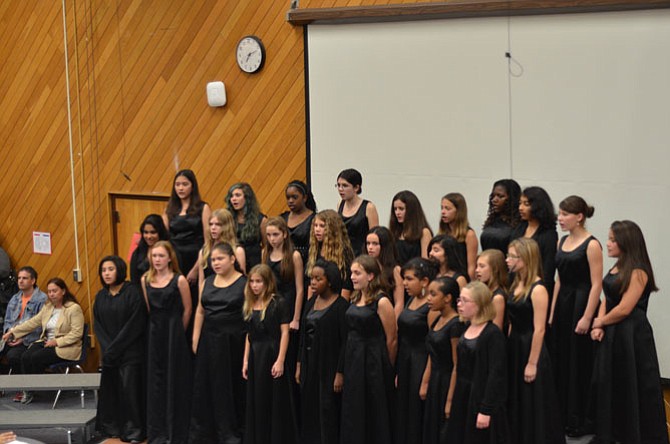 Reston Langston Hughes Middle School beginning women's chorus performed at the October fall concert held at the school. The chorus show was free and open to the public.
Stories this photo appears in:

Middle school chorus and orchestra display young talent.
Parents and family members had the opportunity to hear the young talent of students at Reston Langston Hughes Middle School at the October fall concerts. On Wednesday, Oct. 29, school chorus director Sarah Stanley led a performance of seventh and eighth grade students.