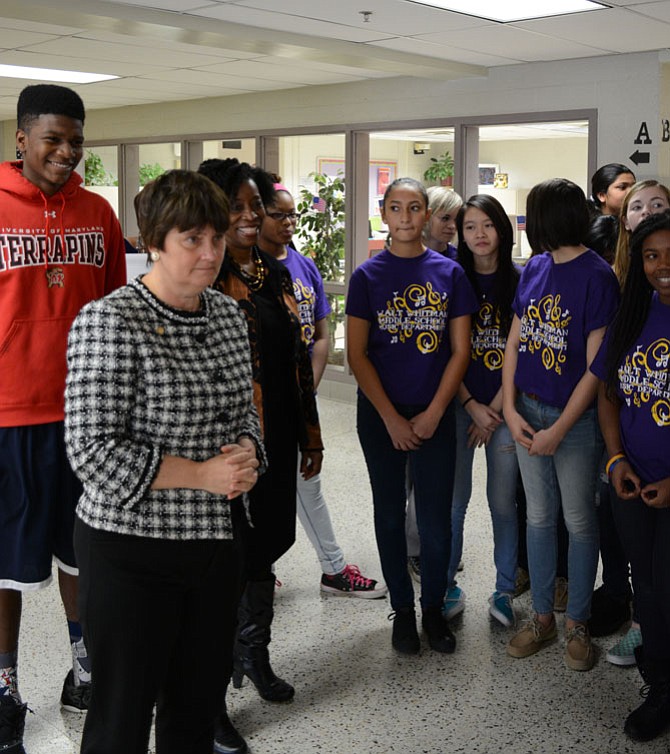 Virginia Secretary of Education Anne Holton (left) asks Walt Whitman Middle School students what they like about school, positive feedback she can take to other schools around the state about what's working there.

Stories this photo appears in:

"Pre-ci-pi-ta-tion at-mo-sphere, pre-ci-pi-ta-tion at-mo-sphere." Hybla Valley music teacher Carla Okouchi helped fourth grade students count out beats for a cross-discipline lesson on music and weather. The floor-seated students picked up white plastic recorders and tweeted a melody, with percussive accompaniment from maracas, wood blocks and tambourine.