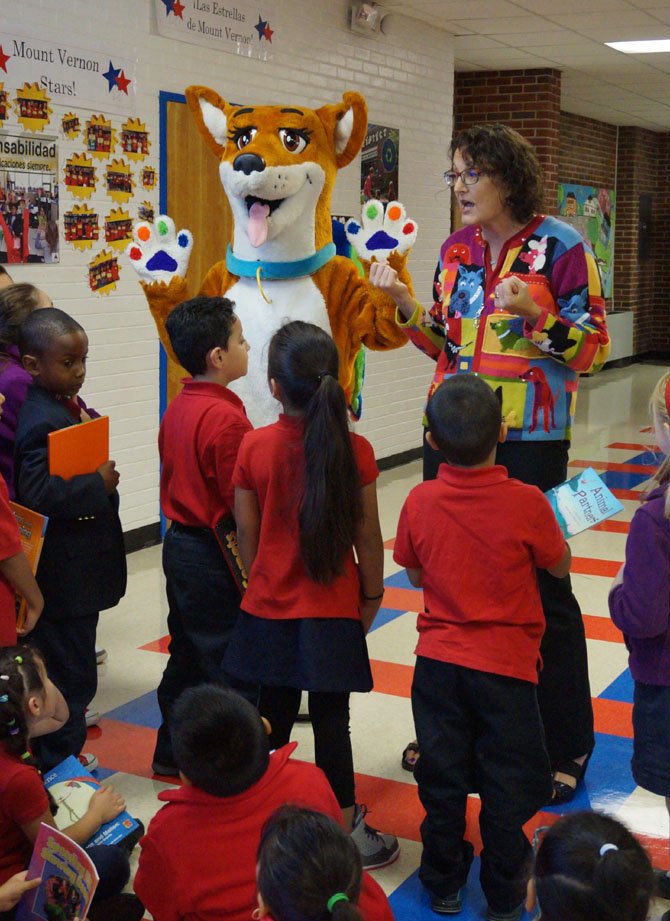 Cheered on by Jazz the Dream Dog, DreamDog Foundation executive director Lorraine "Rainey" Friedman explains how the Alexandria Book Shelf works.
Stories this photo appears in:

Alexandria Book Shelf Turns 1, dedicates MVCS location.
Summer school paid off for Mount Vernon Community School principal Peter Balas, who officially opened the newest Alexandria Book Shelf Oct. 6 as part of the DreamDog Foundation literacy program.