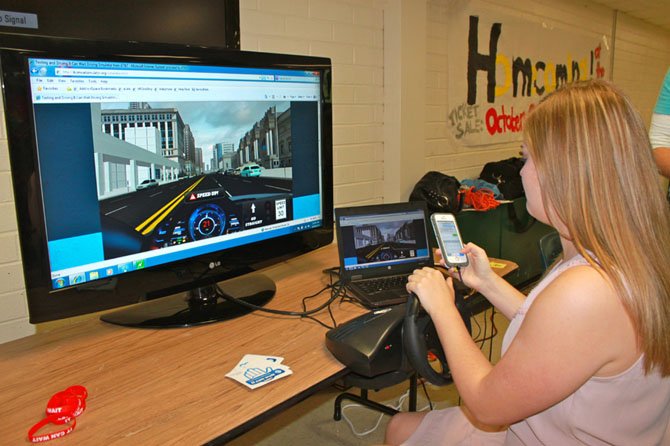 Langley High School senior Hanna Hunt behind the wheel of a texting and driving simulator on Oct. 16. Students could sign a pledge to never text again as a part of the school year's theme of road safety.

Stories this photo appears in:

Langley High School students learn safety through simulator.
Hanna Hunt was behind the wheel, phone in hand. When a text popped up, she had a choice. Would she answer it? Hunt, a senior at Langley High School, was playing a simulated driving game during lunch, so when she "crashed" her car earlier that day, she walked away with zero consequences. The simulator was a part of the school's theme of the year - road safety - in partnership with AT&T's It Can Wait campaign to give students a reality check on Oct. 16 for how texting on their phone affects their driving.