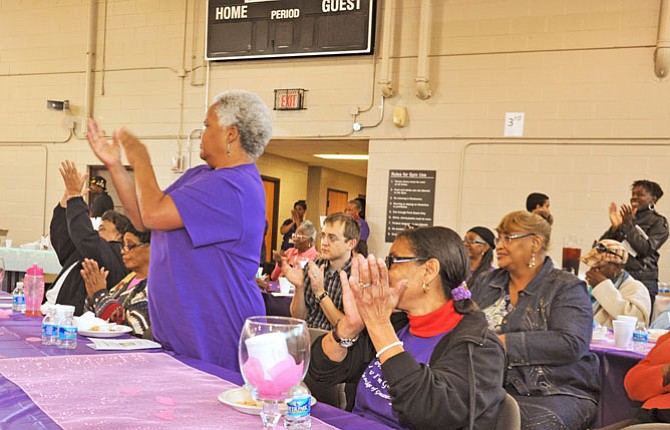 Tyesa Collins's mime produced a standing ovation from the supporters and community members who attended, several individuals in tears.
Stories this photo appears in:

The Women's Group of Mount Vernon holds 10th anniversary.
"It took me almost 20 years to look in the mirror to say 'I love myself, I know I'm grand,'" said Mattie Palmore, co-founder for The Women's of Mount Vernon, Inc. "I Love Myself, I Know I'm Grand" was the theme for the organization's 10th anniversary celebration at the Gum Springs Community Center on Saturday, Oct. 25.