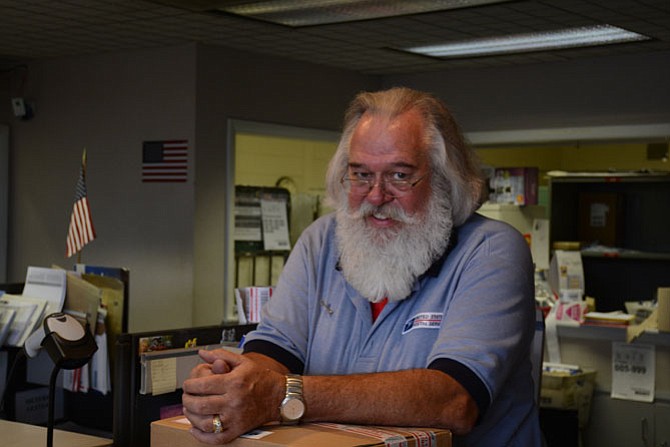 Tom Bailey retired Oct. 30 after 30 years with the U.S. Post Office.

Stories this photo appears in:

Tom Bailey aka Santa Claus leaves Post Office after 30 years.
Wendy Kilpatrick used to mail her packages with help from Santa. The Hollin Hills resident would often joke with the Christmas icon while purchasing postage at the Belle View Post Office.