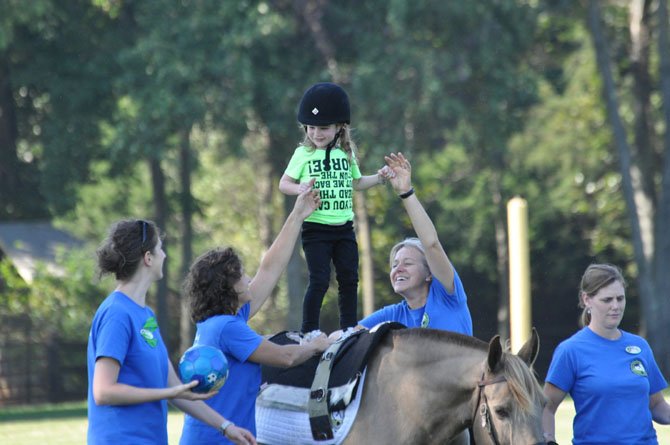 (From left) NVTRP volunteers Katie Breese, Debbie Heitmann, Patti Towsley and Sarah Maceyak supervise Alyssa Peterson (center) during a therapeutic riding demonstration.
Stories this photo appears in:

Northern Virginia Therapeutic Riding Program holds annual Polo Classic.
At 3 years old, Blythe Champion was diagnosed with herpes encephalitis, a rare and aggressive central nervous system infection. The infection put her into a coma; when she woke up, she was blind. Eventually Champion regained her central vision, but never peripheral.