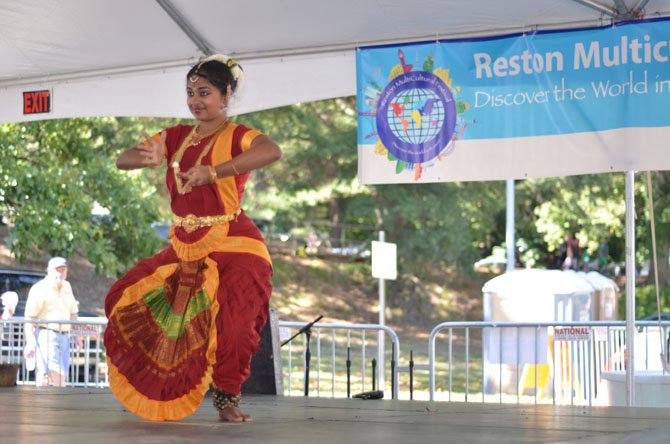 Aishwarya Subramanian, student at the Jayamangala School of Music and Dance performed classical Indian dances at the 2014 Reston Multicultural Festival.
Stories this photo appears in:

Celebration of diversity and community held at Lake Anne Plaza.
"We are here to celebrate all the local cultures of Reston," said Kevin Danaher, community events director for the Reston Community Center. On Saturday, Sept. 27 Lake Anne Plaza hosted the annual Reston Multicultural Festival.