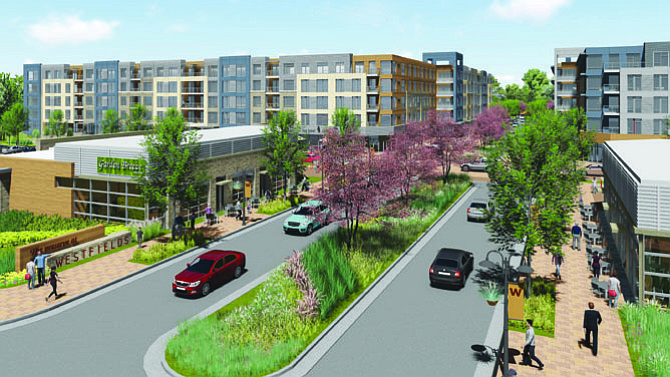 Artist's rendition of the site entrance on Stonecroft Boulevard.
Stories this photo appears in:

Akridge plans mixed-use, residential community.
A plan is afoot to transform 50 acres of vacant land along Route 28 and Stonecroft and Westfields boulevards in Chantilly. Being proposed for what would be called The Preserve at Westfields are 155 townhouses, 650 apartments, plus retail and other amenities.