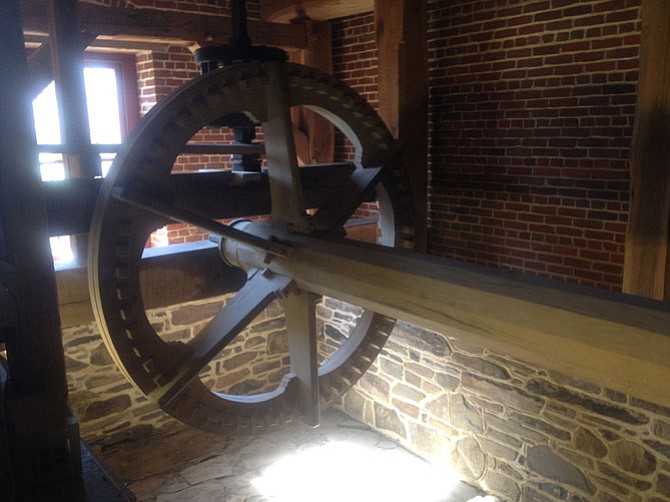 The new shaft which services the Colvin Run Mill water wheel is an oak tree that fell in New York State during Hurricane Sandy in October 2012.
Stories this photo appears in:
Colvin Run Mill Park Manager Mike Henry is planning for busy weeks ahead. A Restoration Celebration will take place at Colvin Run Mill Historic Site on April 19. There will be an official grand reopening ceremony open to the public at 1 p.m.