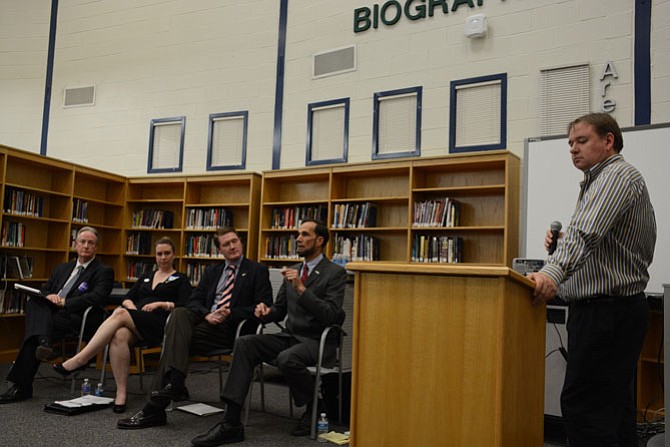 South County Federation president and Lorton resident Nick Firth (right) moderates a debate among Democratic candidates for Mount Vernon supervisor: (from left) Tim Sargeant, Candice Bennett, Jack Dobbyn and Dan Storck.
Stories this photo appears in:

She didn't beat him and now she's joining him. Nearly two months since Dan Storck won the Democratic primary election for Mount Vernon District supervisor, his campaign announced former opposing candidate Candice Bennett has joined up as the Storck team's director of communications.

South County Federation hosts supervisor candidates' forum.
Members of the South County Federation civic association welcomed the four Democratic candidates to replace Gerry Hyland as Mount Vernon District supervisor for a debate during their April 14 meeting in the South County High School Library.