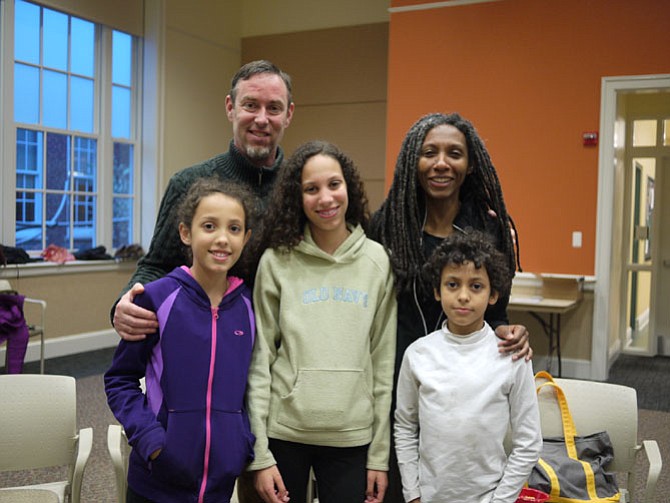 Tree Steward graduate Carolyn Semedo-Strauss with her family, who came to watch her graduate (from left): Priya, Reed, Jolie, Carolyn and Lucian.
Stories this photo appears in:

Tree Stewards volunteer to keep communities green.
Tree Stewards of Arlington and Alexandria graduated a class of 20 new Tree Stewards on April 14.