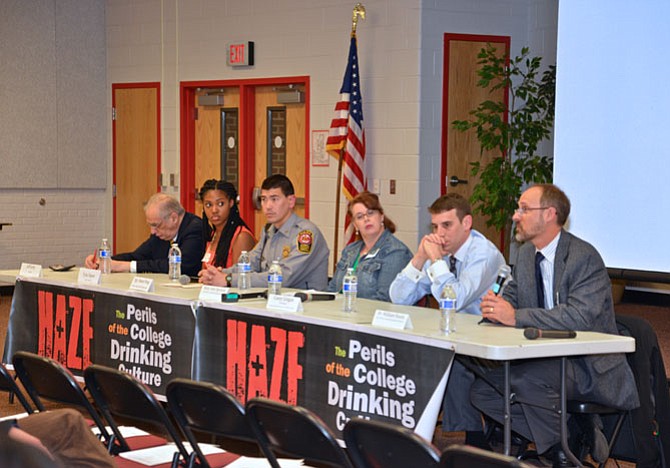 From left: Jeff Levy, president of Virginia College Parents; Tylia Turner, sophomore George Mason University; Sgt. Daniel Pang, Fairfax County Police Department and supervisor Community Resources Division; Mary Ann Sprouse, director, George Mason Wellness, Alcohol and Violence Education and Services; Casey Lingen, chief deputy, Commonwealth's Attorney for Fairfax County; and Dr. William Hauda, M.D. emergency physician, medical director Forensic Assessment Consultation Team, Inova Fairfax Hospital constituted the panel who offered remarks and took questions from the audience.
Stories this photo appears in:

The final quarter of the 2014-2015 school year has arrived. For thousands of area high school seniors that means time to say farewells to friends, teachers, and the familiarity of the routines and activities of the past four years. For many of them, it also means time to prepare for that first year of college, and possibly their first time away from home and daily parental guidance.