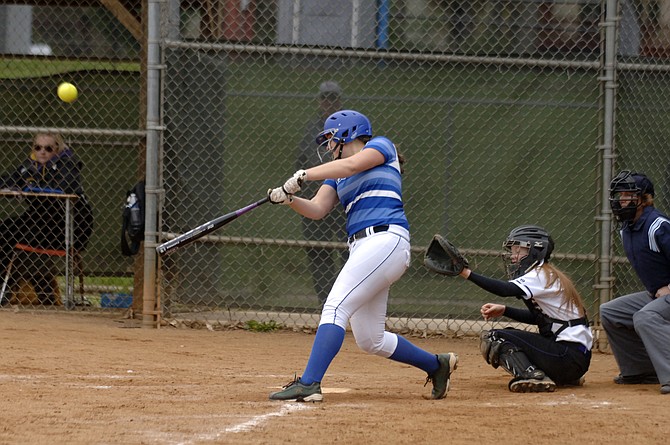 Bishop O'Connell first baseman Olivia Giaquinto smacks a three-run homer during the seventh inning of Saturday's 9-3 win over Lake Braddock. Giaquinto finished 3-for-3, including a pair of hits in the Knights' nine-run seventh inning.
Stories this photo appears in:

Giaquinto hits 3-run homer, pitcher Ohanian beats former team.
Tommy Orndorff, in his 30th season coaching the Bishop O'Connell softball program, wasn't pleased with the Knights' performance in recent weeks.