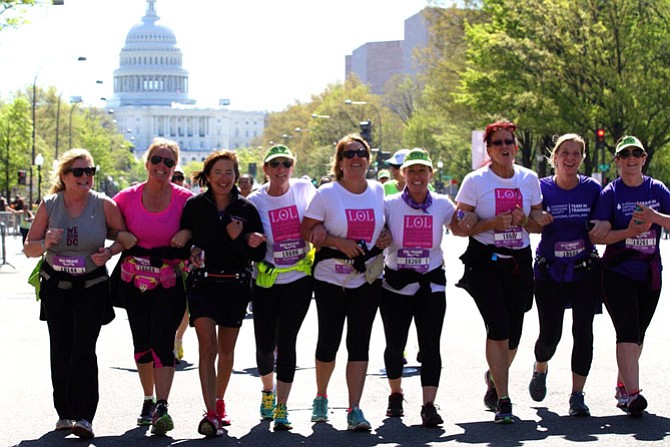 The LOL team in training crosses the finish line at the Nike Women's Half Marathon in Washington, D.C. McLean residents (from left) Chris Fraley, Mary Ellen Overend, Barbara Overstreet, Dorothy McAuliffe (McLean and Richmond. First Lady of Virginia), Lynne O'Brien, Beth O'Shea, Lauren O'Brien (Denver Colo.), Kim Aubuchon and Terry Lineberger.

Stories this photo appears in:
Getting in shape while raising money for charity.
Rain poured from a gray March sky. Drenched racers wound their way through Washington, D.C. before spilling across the finish line at R.F.K. Stadium, their running shoes heavy and soaking wet.