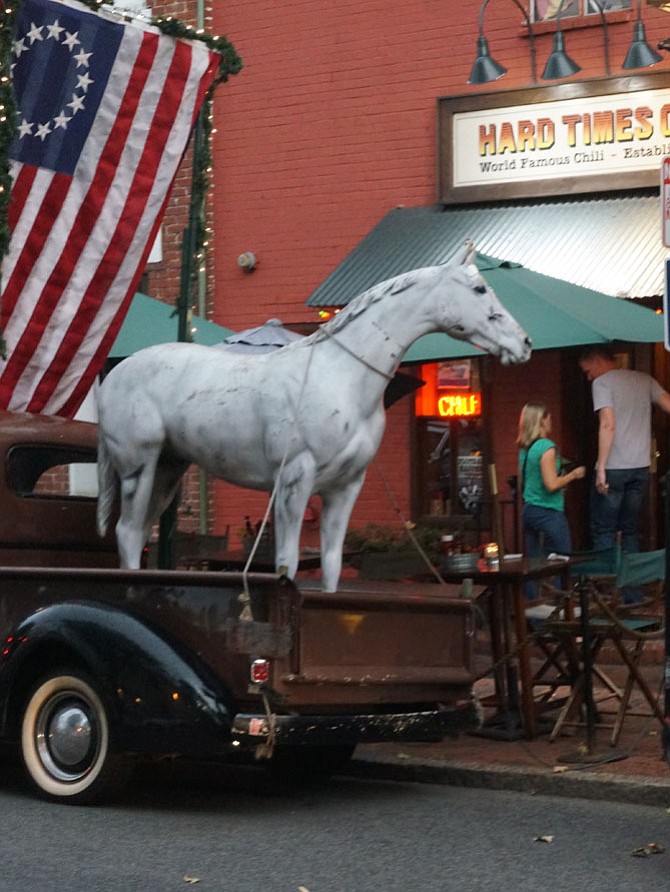 The Hard Times horse has been greeting diners at the original Hard Times Chili Café since 1980.

Stories this photo appears in:

Alexandria: From the waterfront to the West End.
Most visitors to Alexandria know the city as the hometown of such notables as George Washington and Robert E. Lee. With cobblestone streets and a lively waterfront, the city attracts more than three million visitors every year.