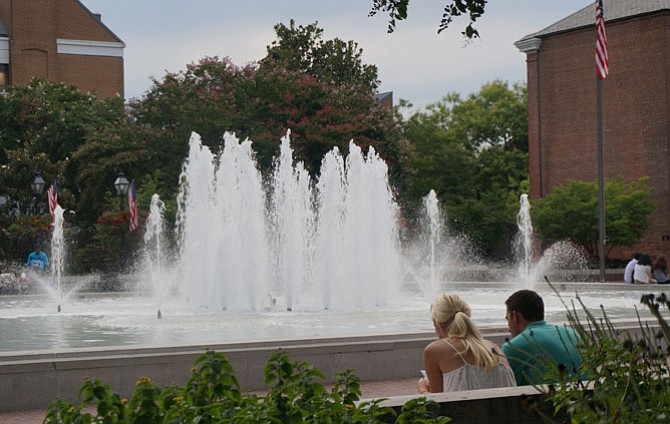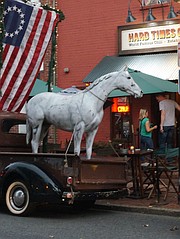 See more "There's No Place Like Home Photos" on Facebook.
Most visitors to Alexandria know the city as the hometown of such notables as George Washington and Robert E. Lee. With cobblestone streets and a lively waterfront, the city attracts more than three million visitors every year.
But beneath the obvious attractions like the Torpedo Factory Art Center or the George Washington Masonic Memorial are the Doggy Happy Hours or the Hard Times horse that give the city a character all its own.
At 15.4 square miles and with a population of just over 150,000, Alexandria hosts nationally recognized events such as the Scottish Walk and Del Ray's Art on the Avenue. But off the beaten path of King Street are attractions such as the Tomb of the Unknown Revolutionary War Soldier and the National Inventors Hall of Fame.
In the West End are the Fort Ward Museum and Historic Site and the Winkler Botanic Reserve, a tranquil nature sanctuary tucked in the shadows of the BRAC center and Interstate 395.
While there are volumes written about Alexandria's historic past, there is an edgier side of the city that attracts artisans and even inspired musician Dave Grohl of Foo Fighters fame to write "Arlandria" in homage to his hometown neighborhood.
Rock legend Jim Morrison, Willard Scott, "Nashville" star Chip Esten and "Saturday Night Live" alum Casey Wilson also hail from Alexandria, but you can't consider yourself a local until you've listened to Jamey Turner play "Ode to Joy" on his glass harp at the waterfront.
Turner's talent led him to the "Tonight Show" where Johnny Carson remarked, "Have you ever heard anything like that in your life? That is wonderful."

For more traditional entertainment, do as the locals and head to the Birchmere, take in a concert by the Alexandria Symphony Orchestra or see a show at MetroStage, The Little Theatre of Alexandria or Port City Playhouse.
If you're looking to perform yourself, a wide variety of classes are available for children and adults at LTA's home on Wolfe Street, where actor Dermot Mulroney and Academy Award winner Marcia Gay Harden honed their craft.
Last but certainly not least, Alexandria is a community of service to others. Organizations like the Rotary Club, Senior Services of Alexandria or Carpenter's Shelter provide a helping hand to some of the city's most vulnerable citizens.
So whether you spend a few years or stay for a lifetime, there really is no place like Alexandria to call home.