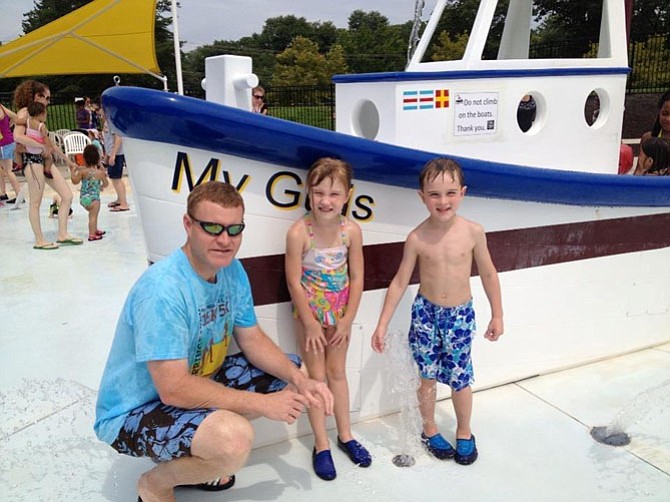 Supervisor McKay, daughter Leeann, and friend at the spraypark.

Stories this photo appears in:

Supervisor Jeff McKay (D-Lee) reflects on must-visit places in his district.
Dear Lee District Newcomer: Welcome to Fairfax County and Lee District. I am very pleased to meet you and I'm sure you won't be a newcomer for long. Lee District is a friendly place, filled with a mix of longtime residents and those who've come here from somewhere else.