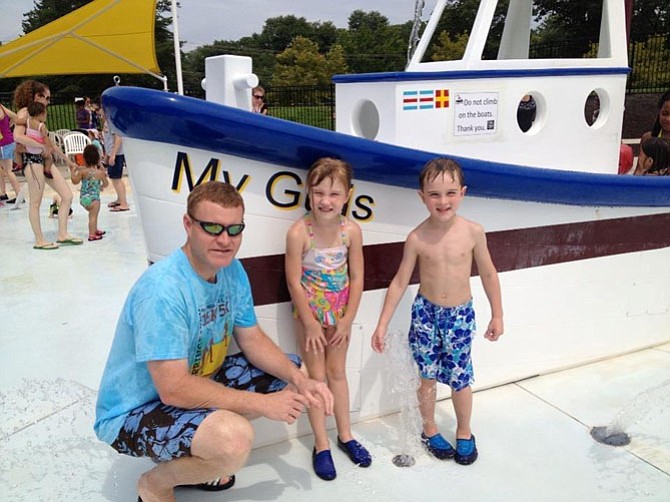 Dear Lee District Newcomer:
Welcome to Fairfax County and Lee District. I am very pleased to meet you and I'm sure you won't be a newcomer for long. Lee District is a friendly place, filled with a mix of longtime residents and those who've come here from somewhere else. The first thing I'd like to do is to invite you to drop by my office to meet me and my staff. We'll be happy to tell you about the district, provide information about Fairfax County and its many opportunities, and answer any questions you may have. We're at 6121 Franconia Road in the Alexandria section of Fairfax County and we share the building with the Franconia Police Station and the Franconia Museum.
There are some wonderful places to visit in Lee District. If you're in the mood for shopping, don't miss the Springfield Town Center and Wegmans. The Springfield Town Center is on Franconia Road, just a short distance from the Franconia-Springfield Metro Station. It's got loads of great restaurants and retail and it hosts a farmers market on Saturday mornings. (http://springfieldtowncenter.com/)
Wegmans, at the corner of Beulah Street and Telegraph Road is a must-visit and I challenge you to leave with empty hands.
Once you've had your fill of shopping, head over to Huntley Meadows Park, often called the jewel of the Fairfax County Park System. Huntley Meadows Park is more than 1,500 acres with majestic forests, wildflower-filled meadows and wetlands bursting with life. Take a walk on the wetlands boardwalk—and experience some of the best wildlife watching in the Washington metropolitan area. From the half mile long wetlands boardwalk trail and observation tower, you'll see beavers, frogs, dragonflies and herons. Huntley Meadows is well known as a prime birding spot, with over 200 species identified in the park. (http://www.fairfaxcounty.gov/parks/huntley-meadows-park/)
This 19th century architectural gem is located at 6918 Harrison Lane. You can visit the house for scheduled programs and tours as well as Saturday tours between the months of April and October.
The Lee District ReCenter and park has two unique features—an accessible treehouse and Our Special Harbor accessible spraypark. The complex features Chesapeake Bay-themed attractions including a spraying osprey nest, Chessie the sea serpent, misting sunflowers and a lighthouse. The beach area is quieter with softer bubblers and interactive water tables. The computerized water maze and dumping crab basket provide more lively activity. In addition to the spraypark, the family recreation area has a fully accessible tree house, and a playground for children of all abilities from ages 5 to 12. (http://www.fairfaxcounty.gov/parks/rec/leerec/lee-spraypark.htm)
In keeping with our park theme, be sure to visit Lake Accotink Park and its 493 acres including a 55-acre lake, wetlands, and streams with splendid views of waterfowl and marsh life. I particularly recommend the tour boat rides on the lake—especially at sunset—and the canine cruises. (http://www.fairfaxcounty.gov/parks/lake-accotink/)
Now that you've relaxed with nature and parks, it's time to experience some history.
Just a short walk from the main entrance to Huntley Meadows Park, you'll find Historic Huntley, the house that was built for Thomson Francis Mason. Thomson Francis Mason was the mayor of Alexandria, D.C. from 1827-30 and a grandson of George Mason, as well as author of the Virginia Declaration of Rights. He used the federal period villa, which was built for him in 1825, as a summer retreat. (http://www.fairfaxcounty.gov/parks/huntley-meadows-park/historic-huntley.htm)
It's hard to imagine that busy Franconia Road was once a rural road for Virginia tobacco on its way to the port city of Alexandria. Before it was a bedroom community, Franconia was the birthplace of the first Virginia governor from Northern Virginia, witness to a Mosby raid, and a thriving Afro-American community called Carrolltown. The Franconia Museum, co-located with my office and the police station at 6121 Franconia Road, offers a glimpse into the Franconia of yesterday.