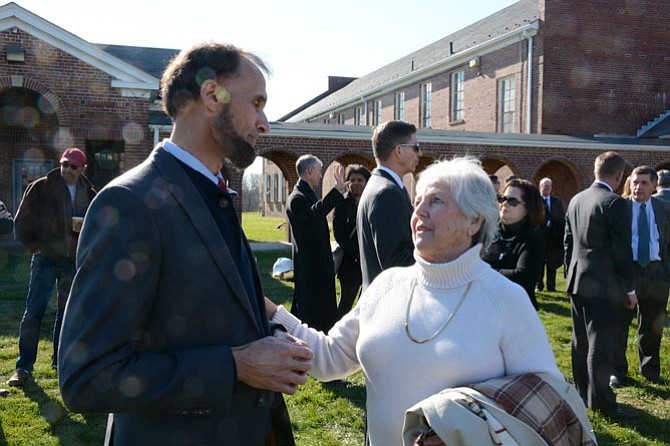 Dan Storck (left), Mount Vernon representative to the Fairfax County School Board and Supervisor-elect for the Mount Vernon District, speaks with Irma Clifton (right), who was on the adaptive reuse planning citizen task force and also wrote the original nomination for the National Register of Historic Places, after the ground-breaking for Liberty Crest at Laurel Hill.
Stories this photo appears in:

With winter vacation, unseasonably warm weather and 2015 in their rearview mirrors, community leaders and elected officials from the Fairfax County School Board, Board of Supervisors, General Assembly turn their attention to some of the most significant issues, developments or decisions in 2016.

The last prisoner at Lorton Reformatory was transferred away in 2001. In 16 months, the aged red brick walls that once housed criminals in the hopes of rehabilitating them through various work projects could be housing people on the other side of the penal system.