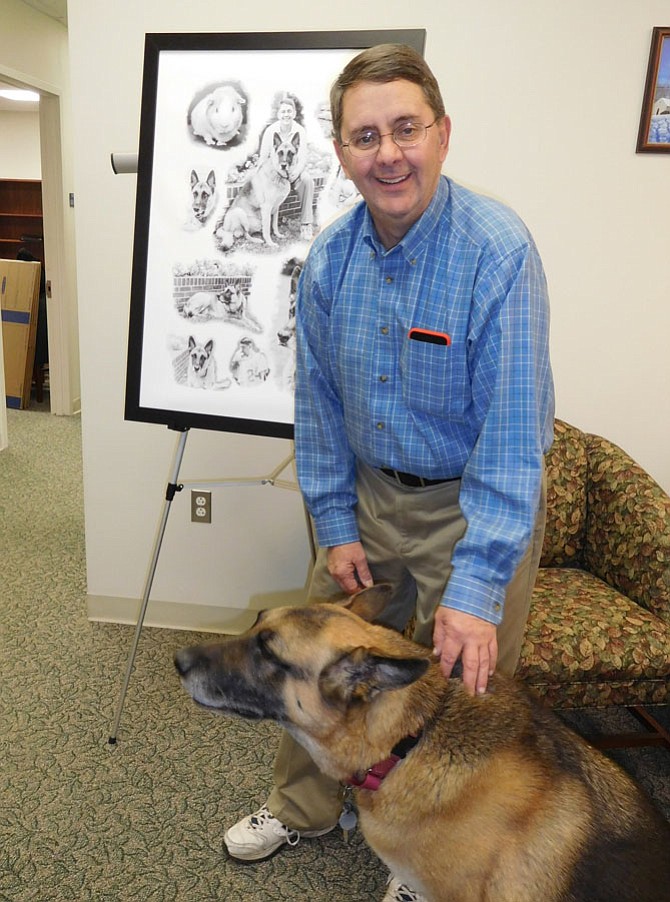 Michael Frey, and his dog Boomer, with a picture of his pets done by Mary O'Malley with Friends of the Animal Shelter.

Stories this photo appears in:

Michael Frey reflects on his 24 years as Sully supervisor.
Fairfax County budget shortfalls? Ribbon-cuttings to attend? Meetings between eager developers and angry residents? No longer Michael Frey's personal problems. That's because — for the first time in nearly four decades — his time is finally his own.