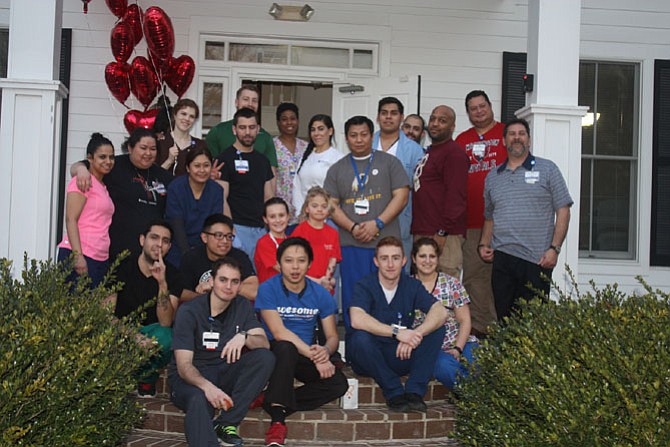 Inova staff members gather with Anna (center left) and Sadie Lauer (center right) outside The Woods community center in Burke, after completing the sixth annual Friends of Sadie Blood Drive.

Stories this photo appears in:

The eighth annual Friends of Sadie Blood Drive is scheduled for Sunday, Feb. 12 from 9 a.m. until 4:30 p.m.

In early 2010, friends of the Lauer family in Burke pulled together and organized an impromptu blood drive to support three-month-old Sadie Lauer, who was then diagnosed with neuroblastoma. Sadie underwent several surgeries to remove the cancerous mass in her neck, which required a large supply of replacement blood. The drive fell on Valentine's Day.

For the sixth year in a row, Burke resident Amy Dozier celebrated Valentine's Day by helping manage a blood drive. Her daughter Madeline, barely a tween for the first Friends of Sadie drive in 2010, is now a 16-year-old sophomore at Robinson Secondary School. She's old enough to drive and old enough to donate blood for the first time.