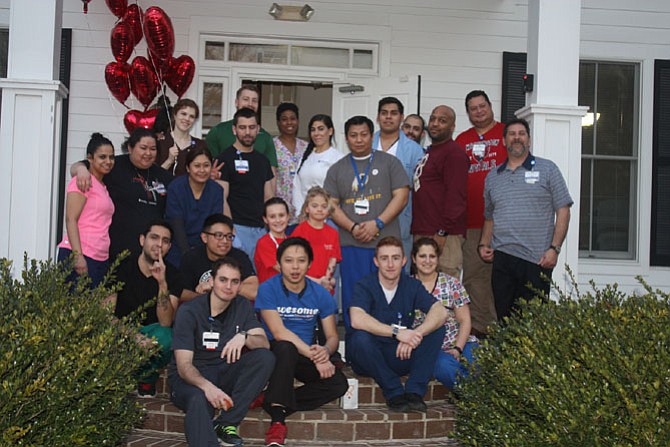 The eighth annual Friends of Sadie Blood Drive is scheduled for Sunday, Feb. 12 from 9 a.m. until 4:30 p.m.
In early 2010, friends of the Lauer family in Burke first organized a blood drive for Sadie Lauer who was three months old at the time. Sadie had been diagnosed with neuroblastoma and underwent several surgeries to remove a cancerous mass in her neck. The procedures required quite a bit of replacement blood, inspiring the friends to act and reach out to the community for help.
The first drive was so successful, an annual drive in Sadie's honor was established. Sadie is alive and in remission.
"Friends of Sadie" organizers hope to continue raising awareness of childhood cancer, as well as supplying Inova Blood Donor Services with much-needed blood.
The drive will take place at the Woods Community Center in Burke, 10100 Wards Grove Circle. A photo ID is required to donate. Donors should allow one hour for the process.
There will be free childcare and activities offered, as well as a bake sale with all proceeds going to The Truth 365. For more information, contact INOVA at 1-866-256-6372, sponsor code 7637, or visit www.friendsofsadie.org.