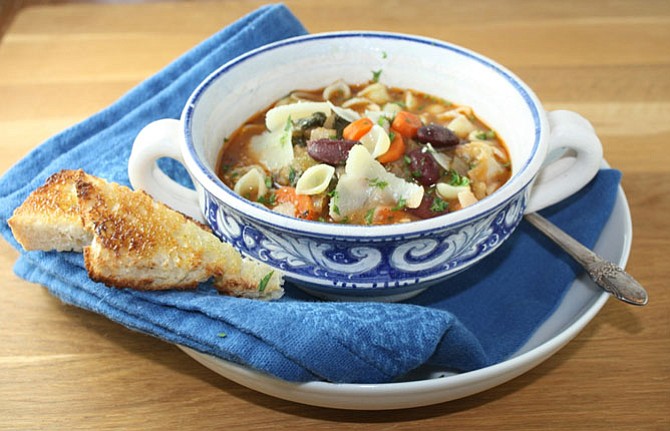 "Don't be afraid of bread," says Culinaria cooking instructor and chef, Marilena Leavitt. "Bread is a staple of the Mediterranean diet, one of the healthiest diets in the world." Among her Mediterranean cooking classes is bread-making.

Stories this photo appears in:

Marilena Leavitt preaches and teaches the basics of the Mediterranean diet to Culinaria teens.
"How to Feed a Growing Kid" sounds like the name of a Judy Blume tween novel. It's not … it's a mission that impassions professional chef Marilena Leavitt, mother of three, and Culinaria Cooking School's kids'-cooking class instructor. It's not enough to prepare healthful meals for kids; you have to make something healthful that they will eat. That's what Leavitt teaches and espouses in classes and in life.