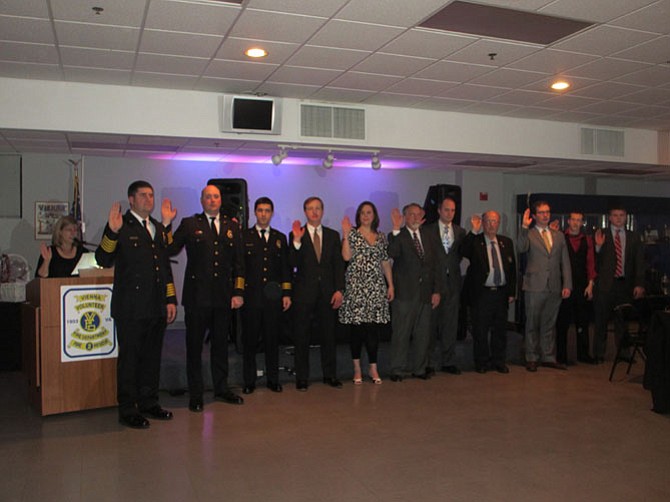 The VVFD 2015 elected officers are sworn-in by Vice-Mayor Edythe Kelleher.
Stories this photo appears in:

To thank the multitude of community volunteers who contributed 29,000 hours of service in 2014 to the Vienna Volunteer Fire Department [VVFD], the department hosted an "appreciation" banquet on Feb. 7 in the station's Flame Room. More than 160 guests came to support award-winners, volunteers and new elected officials as they were sworn in by Vienna vice-mayor Edythe Kelleher.