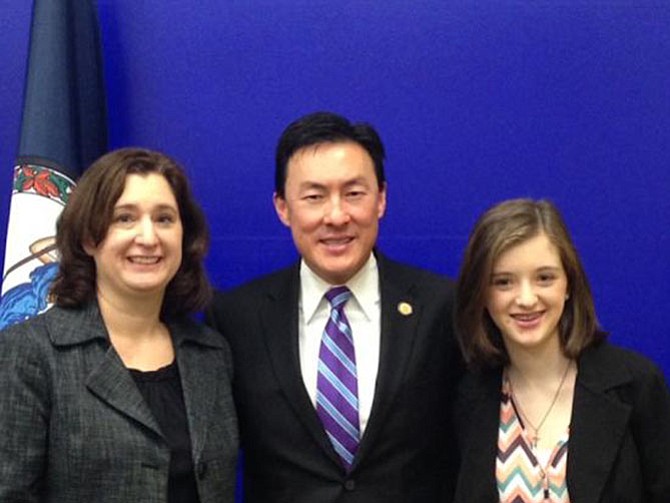 Del. Mark Keam (D-35) with the Troy family.

Stories this photo appears in:

The Virginia House of Delegates passed legislation this week to require restaurants in Virginia to train their employees to be aware of customers with food allergy and safety issues. Del. Mark Keam's House Bill 2090 and its companion Senate Bill 1260 introduced by Senator Creigh Deeds passed both chambers of the Virginia Legislature with overwhelming support. Both bills are now headed to the Governor's desk.