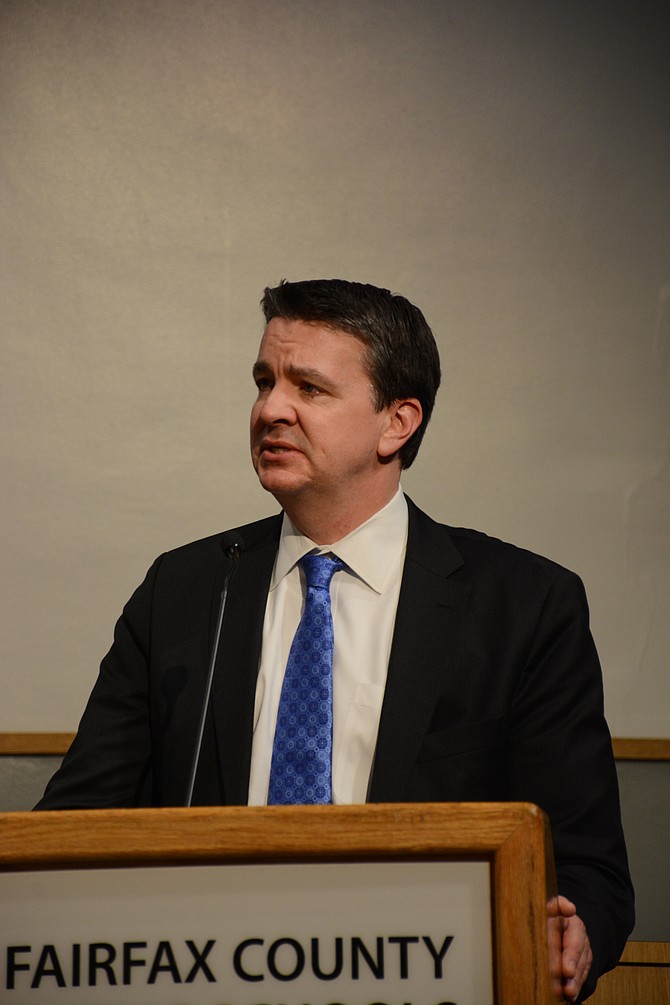 Dr. Sloan J. Presidio, FCPS assistant superintendent, Instructional Services Department (ISD), addresses the possibility of creating a new Advanced Academic Center at Poplar Tree Elementary school.
Stories this photo appears in:

Board seeks more community feedback before taking action.
Greenbriar West Elementary School is far from the only Fairfax County Public School with an overcrowding problem.