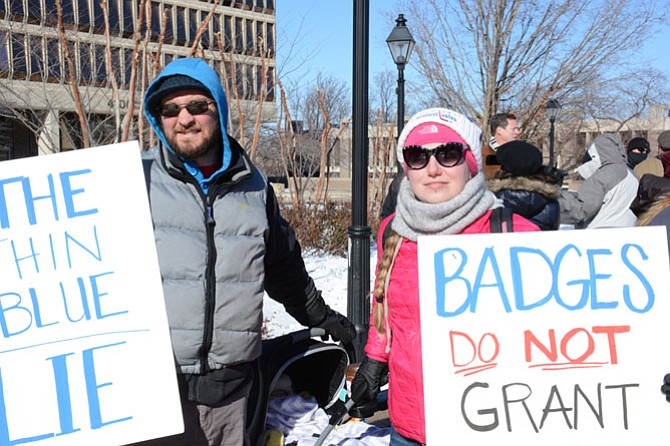 Seth Chambers of Winchester (Left)
"I'm here to make sure people are held accountable. Have the investigation be public. We demand answers."
Ewa Pinkowska of Woodbridge (Right)
"There's been a huge lack of of accountability, which is unacceptable. If what they did wasn't wrong, there's no reason to hide it."

Stories this photo appears in:
Supervisors' responsibility also highlighted.
Cars honked in acknowledgement as Centreville resident Jason McCormack stood alongside Chain Bridge Road in Fairfax, near the Fairfax County Courthouse, with a handmade sign that read "Cops Are Bound By The Law, Too."