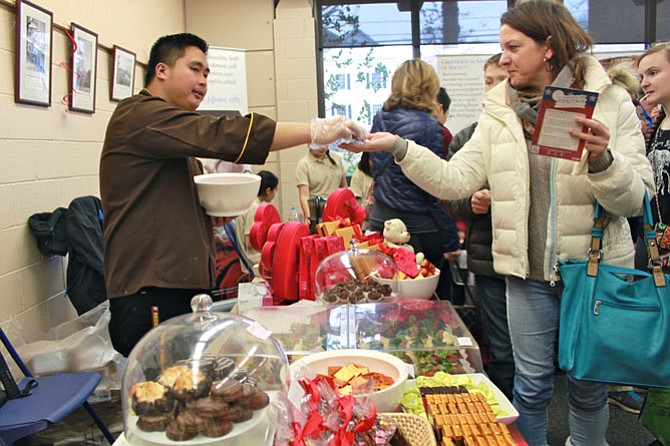 Katrin Wilke, McLean takes a sample at the McLean Chocolate Festival Jan. 25.

Stories this photo appears in:

Chocolate Festival gets 'smoother and smoother' every year.
Chocolate covered bacon, chocolate covered marshmallows, chocolate gelato... And the list goes on. The fourth annual McLean Rotary Chocolate Festival attracted hundreds of sweet tooths to the community on Sunday, Jan. 25, to indulge in their favorite treats.