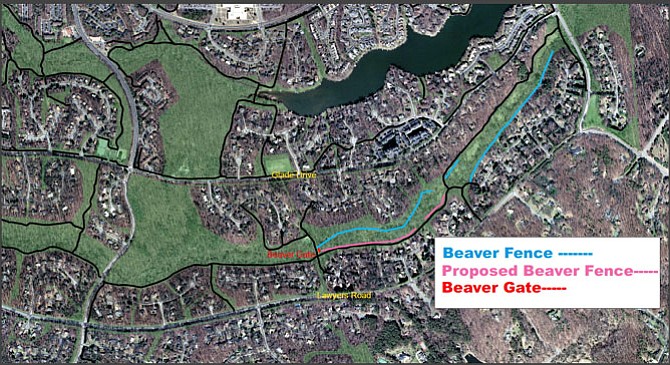 A map of the proposed changes for the beaver fence near at Glade Stream Valley in Reston. The site is located between Glade Drive and Lawyers Road.
Stories this photo appears in:

Reston Association seeks to address Reston's busy beavers.
The Glade Stream Valley in Reston has been home to beavers for over 25 years. Reston Association's environmental resource manager, Claudia Thompson-Deahl said beavers originally entered the stream system from the Twin Branches end, probably traveling up from the Potomac River via Difficult Run.