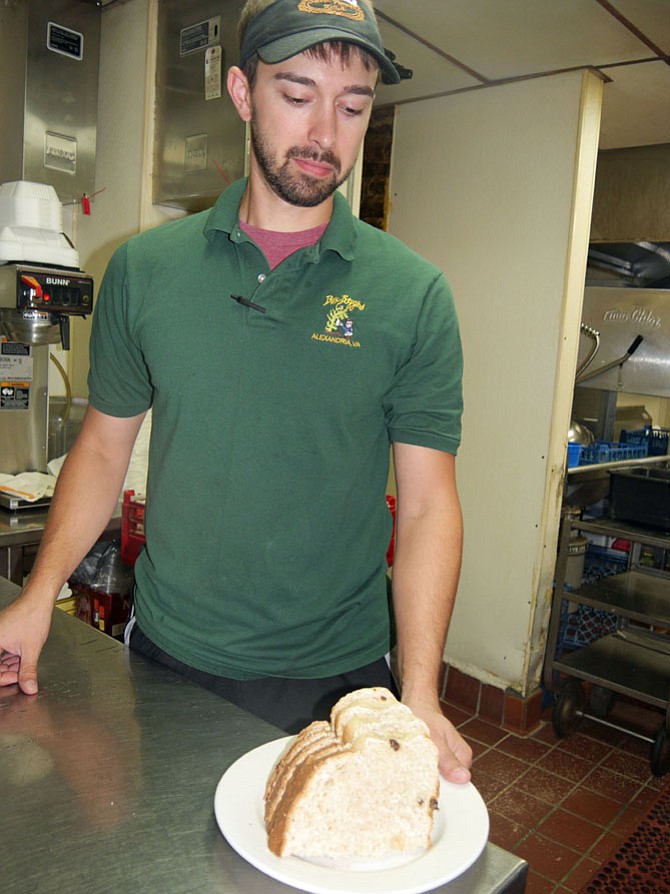 Allie Barfield's husband, Garrett, who handles the upfront duties and manages the bar, is loading up a plate with raisin bread made with seven different flours from Pennsylvania. "Some people come here just for the bread," Allie Barfield said.
Stories this photo appears in:

In the Kitchen
Ancho chili pepper, garlic and onion powder are poured into the large aluminum pot already simmering with ketchup, vinegar and leftover pork drippings.