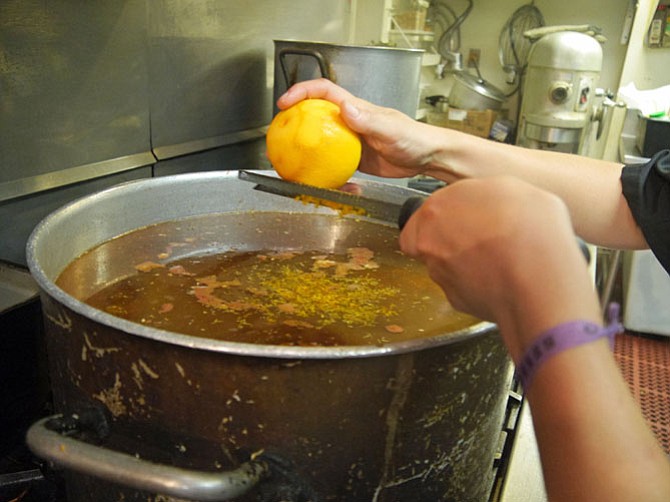 A final step in the preparation of the special BBQ sauce is the grating of lemon and orange peel. The sauce will simmer for 2-3 hours until it has thickened.
Stories this photo appears in:

In the Kitchen
Ancho chili pepper, garlic and onion powder are poured into the large aluminum pot already simmering with ketchup, vinegar and leftover pork drippings.