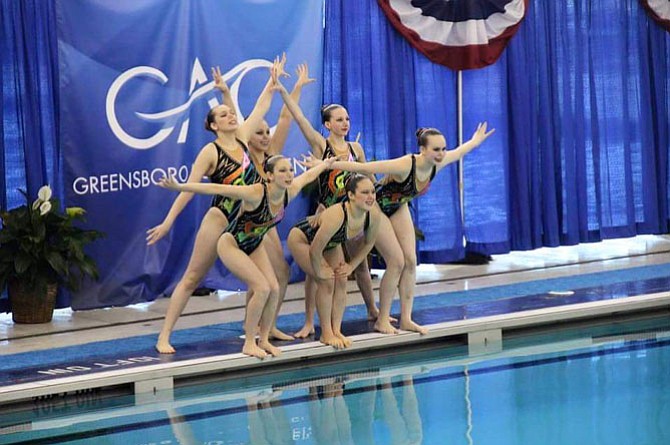 (Back, from left) Connie Polnow, Mikaela Voegele, Jackie Hafner (front, from left) Margot Baden, Angel Oh and Alex Marini perform a synchronized swimming routine for the 18-19 age group at the Junior Olympics.
Stories this photo appears in:

Lake Braddock graduate and Springfield resident Connie Polnow has been doing synchronized swimming since she was 9 years old. Her teammate and rising West Springfield freshman Angie Borkowski has only been at it for a year. But together, they were among 29 members of the Northern Virginia Nereids squad who participated in the United States Synchronized Swimming Junior Olympics between June 29 and July 4.