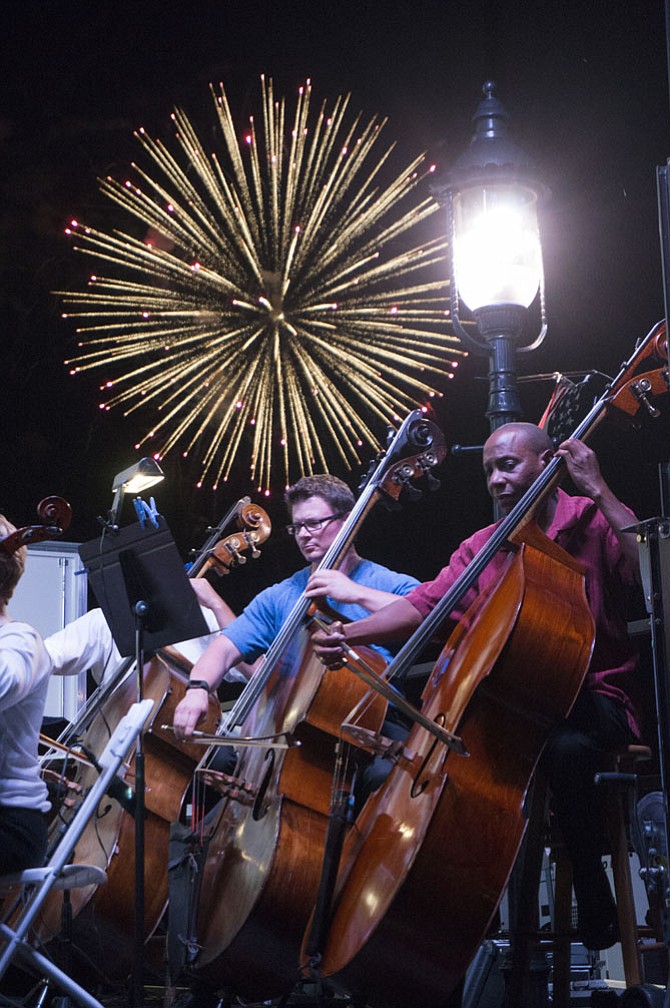 Fireworks light up the sky July 11 as musicians from the Alexandria Symphony Orchestra play Tchaikovsky's "1812 Overture" to celebrate the 266th birthday of the City of Alexandria at Oronoco Bay Park. Award-winning photo by John Bordner.
Stories this photo appears in:
Still striving to be the Connection to your community.
Connection Newspapers won dozens of awards from the Virginia Press Association for work done in 2015.
ASO, fireworks highlight festivities.
The City of Alexandria celebrated its 266th birthday July 11 as more than 15,000 people enjoyed food, music and fireworks at Oronoco Bay Park.